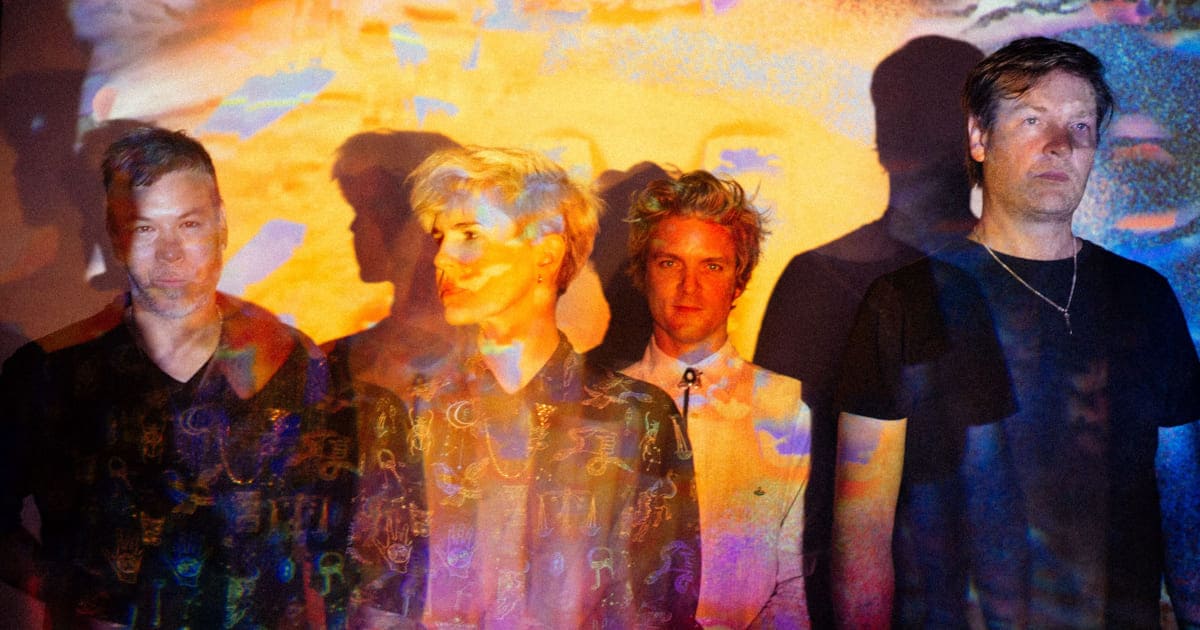 Does guitar music have a place this far into the twenty-first century? Isn't that your grandparents' music? Or your older brother's?
Vancouver's Loose Fang is a twenty-first-century rock 'n' roll band that collages the influences patched on their sleeves. Transatlantic sounds of the sixties wrestle with the early days of punk, kaleidoscoped with the steadiness and sonic force of the early nineties' sounds its members grew up listening to and playing. The band is loud and they like it that way, and they're not coy about the pop sensibilities they won't shake.
Loose Fang's personal and musical backgrounds are as diverse as the land they call home – a modern Canadian band.
Communist Czechoslovak refugee turned citizen Adam Sabla (The New Values, The New Modernettes) learned about rebellion and bootlegged rock 'n' roll from his parents at an early age. It's in his DNA and it comes through the air pushing out of his amp.
Jay Slye (Catlow) is a gifted yet humble fifth generation descendant of Japanese fishermen in historic Steveston, known as much locally for being pulled by his dogs on his skateboard as he is for being the secret weapon on guitar. Would you believe he's also a master tile setter?
Catherine Hiltz (Bad Pop FKA Hot Panda, Queer As Funk) is solid, steady – a virtuoso bass player whose seismic activity rumbles from her native prairies to the west coast. When she's not teaching the next generation she's playing on records with the best of them.
Ian Browne (Matthew Good Band) is the quiet giant that comes to life pounding on the drums as if he were exorcising demons. The first stadium show he ever attended was when he was onstage.
Recording with producer Howard Redekopp (New Pornographers, Tegan and Sara, Mother Mother) for his new How Weird Sounds imprint came a burst of tight, loud, and raw performance. The band put down twelve songs live, wanting to retain the sound of four people playing in a room together, with a minimum of overdubs.